The Developers
Baltic Renewable Energy Holdings SIA (BREH) is a start-up promoted by:
SHREWS Ltd - a specialised UK based international environmental project development company (www.shrews.co.uk) with extensive experience of operating in the Baltic States and Russia.
Technical Partners International Inc - a Canadian company which through their Latvian office (TP Riga - http://tpriga.lv/) has a local project management and plant management organisation with twenty five years' experience in the region.
BREH Key Personnel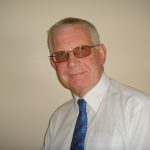 John Birchmore, CEO of BREH – Environmental, biomass and waste industries operations specialist providing consulting to waste to energy projects. Heads energy from waste and biomass combined heat and power (CHP) development projects mainly using advanced thermal treatment (ATT) technology (gasification and pyrolysis). Provides cogeneration consulting internationally building on experiences in Northern Europe and Russia. Managing Director of SHREWS Ltd., U.K. http://www.shrews.co.uk/..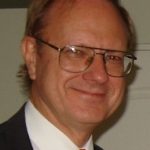 Ed Kalvins COO of BREH - Provides project management, procurement and investment coaching and services for manufacturers using the PM-PROformance™ project management system (http://pm-proformance.com/). Particular strength is in documentation and control processes. President & CEO of Technical Partners International Inc., Canada and "TP Riga" SIA in Latvia.
BREH Affiliated Companies
BREH is an alliance of experienced technical specialists which includes:
Technical Partners International Inc. / "TP Riga" SIA specializing in documentation and control systems for manufacturing companies, project management and development projects. http://www.technicalpartners.ca/, http://tpriga.lv/
SHREWS an environmental project development company specializing in renewable energy, covering Energy from Waste (EfW) and biomass to energy projects using Advanced Thermal Treatment (ATT) Technology) and forestry and forest industry operations providing consulting to sawmills and the pulp & paper industry. http://shrews.co.uk/
Technical Partners International Inc. (TPI) is a Canadian owned and registered Project Development and Project Management Company providing Engineering and Consulting Services to Eastern Europe since 1992. TPI has the capacity to manage projects of the size in question, and to provide Operations and Maintenance (O&M) services for on-going operations. TPI is registered in Latvia under the name "TP Riga" SIA.
As a Project Development company, TPI has acquired the necessary knowledge and information necessary to implement successful energy from waste or biomass CHP plant programs. This includes familiarity with available technologies as well as a fundamental understanding of the laws, regulations and conditions in the market region. TPI is also able to offer a team that can both implement the project and run the plants. Proposals for CHP plants are provided in conjunction with SHREWS Ltd. for the implementation of energy from waste projects.
SHREWS Ltd is a specialised consultancy and project development company since 1996, specialising in biomass and waste to energy plants with wide international experience. The company concentrates on small scale local projects which meet local planning and environmental needs and seeks to achieve very high levels of energy recovery through good quality combined heat and power. Details of SHREWS Ltd are on www.shrews.co.uk